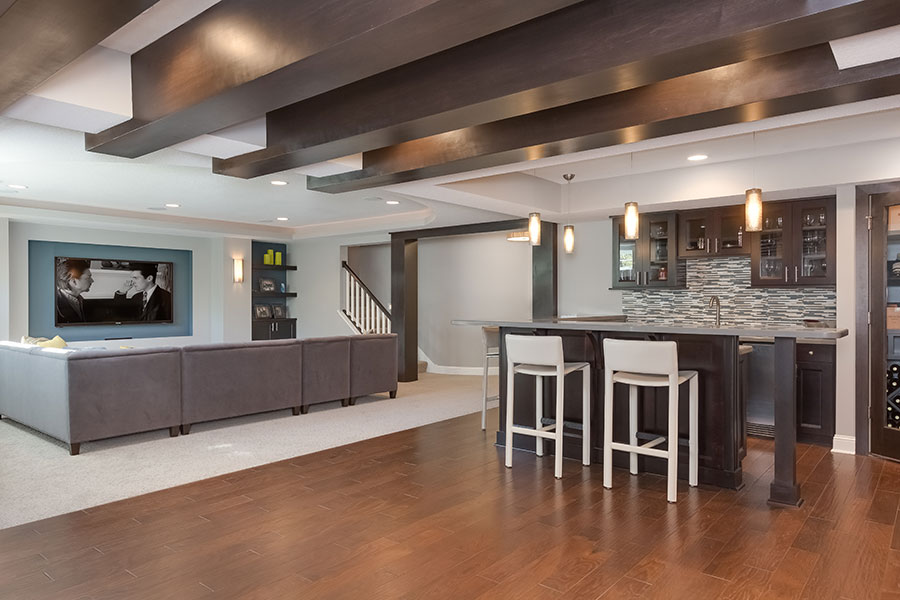 With every renovation project that you take up, take small steps to strive for net-zero energy housing standards. By always thinking about how you can make your house more energy-efficient, both the environment and your utility-bill savings will thank you.
Here's how you can get started:
Heating and cooling efficiency
It's crucial to first make sure that you stop all current and potential air leaks in your house. That means reinforcing or replacing weather strips around your windows and doors. It also means going further by covering air leaks around electrical sockets, pipe cut-outs, dryer vents, and even pot lights that stick out into the attic.
Next, you'll want to find the best insulation options for your house and shore them up. You should also think about changing your furnace to an energy-efficient one. For greater efficiency, make sure that your HVAC system is connected to smart thermostats that you can program around your work schedule.
Don't forget about radiant floor heating either! Often times, it's your feet that feel the coldest so warming them up may be all that's needed. Radiant floor heating does that with less energy use than turning up the thermostat.
Water conservation
Rather than going with a standard toilet, a low-flow or dual-flush toilet is one of the biggest water conversation investments you can make in the house. Continue the same theme with the installation of low-flow showerheads and aerators on all faucets. By watching water consumption in your house, you'll also do your part in conserving the decreasing global fresh water supply.
Electricity savings
This last part addresses your day-to-day electricity use. With electricity being such an essential part of modern life, it pays to find ways to use it more efficiently. A major upgrade you can consider is adding renewable energy sources like solar panels to your home. They'll help offset your electricity bills since you won't have to draw as much from the city's electrical grid. And if you end up producing more electricity than you use, you may even be able to sell the excess back to your electric company.
Modern life also comes with an ever-increasing number of electronic devices in the household. Even when they're not in use though, they still draw standby power. Prevent this by plugging them into smart power bars. Another significant way you can save on electricity is to switch to LED lighting throughout your house.
Finally, before implementing any energy-efficient initiative, see if it's eligible for Toronto's Home Energy Loan Program (HELP)!