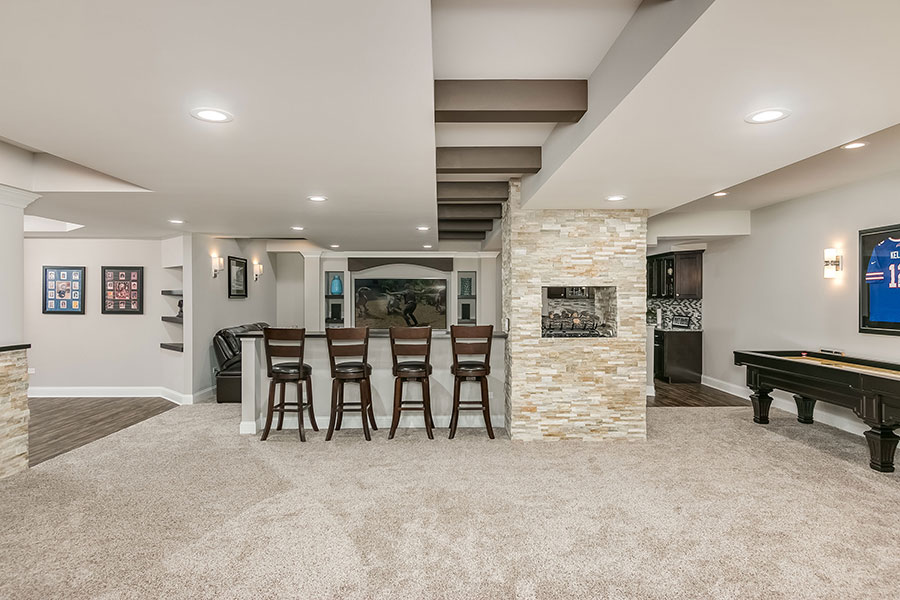 Walk into any bar and you'll find three basic elements that draw people in: drinks, counter, and music. What if you can replicate that in your own home and never have to go bar-hopping again?
Here are the three essentials to turn your basement into the party hotspot:
Drinks
Every bar out there knows that if you want to get a party started, the drinks have to keep flowing. To get started on your own bar, first think about the kind of drinks you and your friends enjoy.
Are you all wine connoisseurs? You'll need a wine cooler to keep all the bottles at the perfect temperature. Better yet, consider partitioning a dedicated wine cellar room behind or next to the bar counter.
Is beer where it's at for everyone? Keep a mini-fridge stocked full of beer or go as far as to install some of your favourite beers on tap. If you're into crafting your own beer, you may even want to set aside your own room for that in the basement.
Or perhaps cocktails and martinis are your drinks of choice? In that case, you'll want to build an impressive liquor display shelving behind the bar. You should also put in an icemaker as well as a mini-fridge to chill your drink garnishes.
By starting with your drink sources first, you'll lay down a much more practical basement bar setup that you can design around. This takes us to the aesthetics of the bar counter itself.
Counter
The counter is often the centrepiece of most bars as that's where the party fuel is kept. This is why they spend a tremendous amount of effort into designing their bar counter to be attractive.
For a more traditional or refined feel, use natural materials like wood and stone with polished finishes. If you want your bar counter to have a hip vibe, use engineered materials like quartz or porcelain. Another trendy bar counter material is backlit onyx.
Music
Now, let's get the music pumping! Besides hooking up a thumping surround sound system though, make sure you insulate the basement with quality acoustic panels. Your household members and neighbours will thank you for that if your parties go late into the night.
Next, build a stage at one end of the room and a dance floor right in front of it. If you like to jam with your friends, this is where it can happen. It's also the stage where you can DJ your own mixes or host a karaoke night. Finally, for the finishing touch, wire the main lights and party lights to dimmers so that you can adjust with ease to create the dance mood you want.
And that's how you have a good time!