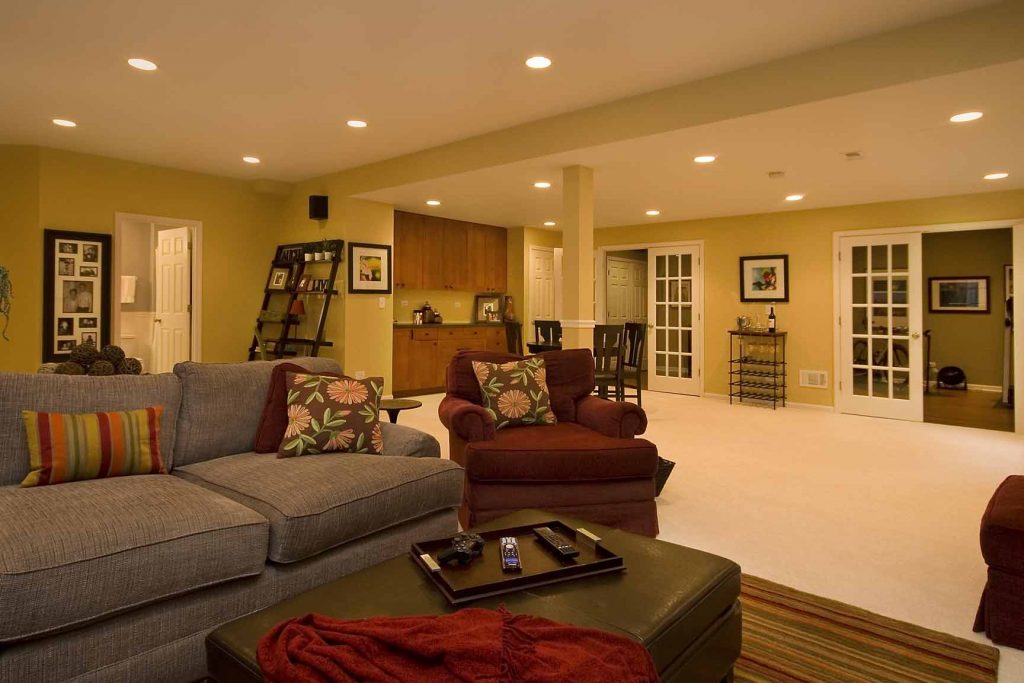 Life is circular and it's natural when the time comes for us to take care of our parents, just as they had taken care of us when we were little. This is also the time when our parents want nothing more than to be closer to their children and grandchildren. Having your parents or in-laws move in with you merges both needs together into one convenient location.
The best way to do this is by creating an in-law suite. If you already have basement space available, work with your contractor to prepare it for remodelling. Part 1 of this two-part series will give you some ideas on how to convert your basement into an inviting in-law suite:
Accessibility
It's always a good idea planning ahead to help your parents or in-laws get around easier in the suite as they get older. This is not to say you're expecting their health to decline; it just doesn't hurt to have everything in place and hope for the best. Things like wider, 36-inch doorways are easy to install if you do it right from the start. If the suite has its own entrance from the outside, make sure it's accessible via a ramp or at least a paved gentle slope. For the closet inside the suite, locate it directly under another closet upstairs in case you ever have to install an elevator one day.
Health and safety
Although you'd like to do your best to keep your parents or in-laws safe, don't go so overboard that you might as well wrap the whole suite up in bubble wrap. That wouldn't be inviting at all. Instead, think of it simply as managing risk. You can't foresee every potential harm so just focus on minimising risk in the general environment.
First of all, let in as much natural light as possible so that the suite doesn't feel like a basement. That means putting in large windows, which is mandated by law anyway if the suite doesn't have its own exit outside. In addition, you can install a sun tube that'll focus sunlight from the roof all the way down to the basement suite.
The basement is always prone to humidity even with all the proper vapor barriers in place. High humidity often increases the chances of getting sick. For that reason, an automatic dehumidifier should be set up to maintain the humidity at a preferred level.
The flooring should deal well with basement humidity. Above all, to minimise the risk of injury from falls, it should have a non-slip surface that's not made of a hard material. That pretty much narrows it down to vinyl for the bathroom and kitchen as well as cork for the bedroom and sitting area. Cork is technically not water-resistant, but it's a good compromise for safety since it's got a springy surface (unless they don't mind having vinyl laid down for the whole suite). Just make sure to clean up any spills right away.
Whenever you can, opt for rounded corner and edge finishes of the suite's countertops and furniture.
Consider also installing an intercom or emergency call system so that your parents or in-laws can easily reach you on your side of the house if there's an emergency.
Now that you've taken care of the crucial safety and accessibility issues, stay tuned for Part 2 where you can make the suite feel like home for your parents or in-laws.