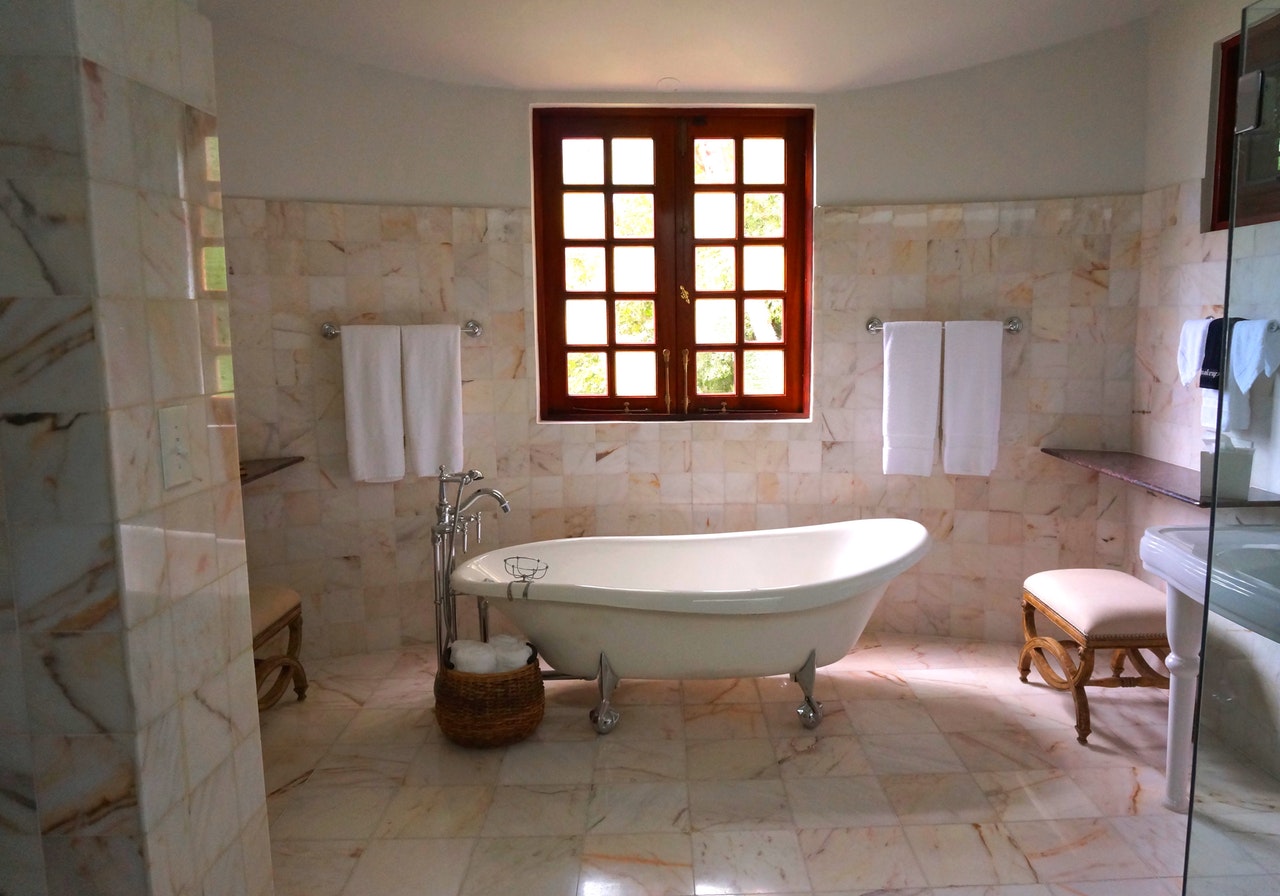 After kitchens, bathrooms are the most commonly renovated rooms in the modern household.  Taking a cue from trendy restaurant and bar restrooms, household bathrooms have gained the potential to become Instagrammable spaces rather than solely functional rooms. Here's a list of today's top 4 bathroom renovation trends to help you create an area worthy of showing off to the world.   
Bathroom Fixtures
The first thing the eye is drawn to in any bathroom are the fixtures:  shower, tub, sink and toilet.  With today's deluxe fixtures which can include walk-in showers, double sinks, free standing tubs and high tech toilets, the modern homeowner has a large variety from which to choose.  Select a fixture that can become the focal point of the bathroom and add the rest to accentuate.  Whether pursuing an ultra-modern or rustic sensibility, choosing the right fixtures will go a long way to setting the tone of the room.     
Technology
With smart technology becoming more common in everyday places such as the car, living room and kitchen, why not bring your bathroom into the 21rst century?  Toilets are available with heated seats, nightlights and self-cleaning technologies.  Showers and tubs can be fitted with waterproof music and television systems.  Sinks have touchless technology helping prevent the spread of germs.  In addition, water conservation innovations are geared towards saving money and the environment.
Tiling
Bathroom tiles that have recent gained popularity include raw and natural materials such as concrete or marble. Both lend a classic look while being thoroughly modern.  Continuing with the natural and raw trend are tiles that simulate the look of brick or wood.  At the time of tile installation, underfloor heating is also a popular choice to make the morning ablutions a little more appealing.
Modernist Comfort
A modern twist on old style comfort is leading the way in current bathroom renovations.  Plenty of natural light coming from large windows complemented with natural or faux natural tiling materials will accent sleek, minimalist new fixtures.  The addition of the newest innovations in water conservation, entertainment systems and touchless technologies bring the bathroom into the 21rst century.  By joining high tech innovations with old school coziness, today's bathrooms have become a focal point in the modern household.