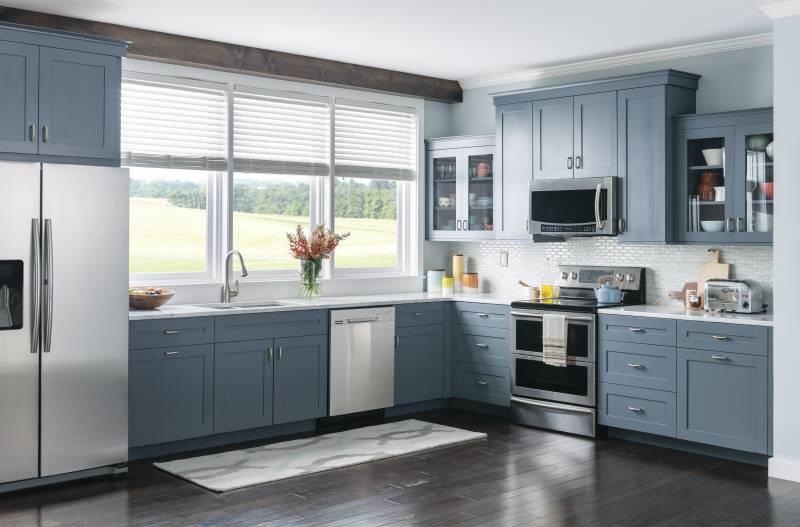 Think about all the parties you've ever been to or hosted where you felt it was the best party ever at the time. Besides the friends you love, what's the one common factor that made each of them great? If you're like me, that would be the good food and drinks.
I like to hang out around the source of food and drinks whenever I'm at a party and if it's inside a house, that would mean spending much of my time in the kitchen. Call me a glutton, but there's actually a method to my munchiness: the kitchen is the place where I'll get the most chance to chat with everyone because all the hungry people will gravitate there and even the non-hungry people will follow eventually. It's not only at parties where the kitchen gets the most foot traffic – the same goes for our everyday lives. Cooking and eating is still a big part of our daily routine; it just makes sense to do all that in a nice, comfortable kitchen.
Having a renovated kitchen customised to your lifestyle means that you get to enjoy these benefits:
Fresh, "new house" feeling
This is usually the main reason many people dive into kitchen renovations. With the kitchen being the most popular area in the house, who wouldn't want to show it off to friends and family in the best light possible? That could mean replacing old appliances, refacing cabinets with new hardware, changing the paint colour scheme, getting a general contractor to do a full service remodeling, or a combination of all these. Whatever changes you make, you will definitely notice their effect from your friends' gushing and most importantly, from that warm fuzzy feeling you get inside yourself that you haven't felt since you first bought the house; recapturing that "new house" feeling is priceless.
Inspires healthier, cost-effective eating habits
It's a well-known phenomenon these days that we are spending less and less time in the kitchen preparing meals. When we do cook in the kitchen, it often means warming up processed food so that we can quickly eat and get on with our busy lives. The beauty of a renovated kitchen is that the new changes make you want to linger in there longer. You'll want to make use of its every reimagined square inch and in the kitchen, that means getting re-inspired to cook again. Whether it's making a simple pasta dish or preparing a gourmet three-course meal, you'll save a lot of money and headaches about health issues in the long run by cooking more often at home. All it takes is a little time and planning, which you'll find creative ways to fit in once you've got the spark to liven up the kitchen again.
Increased home value
You're not the only one who wants an updated kitchen – it's usually a top priority for many buyers as well. This is why renovating the kitchen is often a sure-fire way to attract buyers who'll pay a higher value for your house. If you are renovating your kitchen before selling your house though, make sure to find out from experts (i.e. real estate agents, general contractors, etc.) what the current kitchen renovation trends are in your neighbourhood and don't go overboard from there. You want the most bang for your buck so you don't want to spend tens of thousands of dollars only to bump up your home value by a few thousand. It's best to focus on the must-have features first and not spend too much on high-end stuff that are not on top of people's wish list in your area.
These are all crucial benefits that offer a return on your money and time; for that, I'd say kitchen renovations are definitely worth it. Of course, you can argue that the costs and time it takes to put up with the renovations are a big factor to consider. But like any investment, you have to put in a little to get returns and if you have a limited budget for home improvement, then the smart move would be to reap several dividend-paying benefits at the same time by renovating the kitchen first.
What are some of the must-have features in your area? Share your thoughts and see how different each area is from one another.