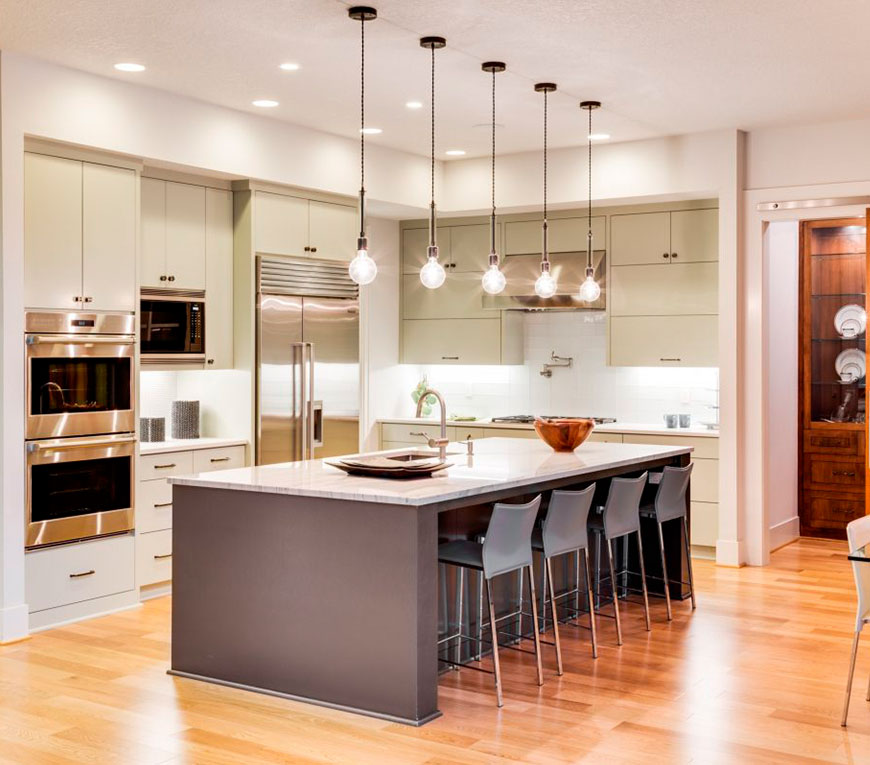 On the aesthetic side, your kitchen's appearance and feel makes a lasting mark on everyone who visits your home. And as a place where you spend a lot of time, you need to feel comfortable there. At Premier Group, we've helped homeowners across Mississauga and the Greater Toronto Area build the kitchen of their dreams. We design custom-built cabinets, granite, quartz, tile or laminate countertops and islands for all your needs in kitchen renovations.
Renovation – Your old kitchen may be in need of a fresh, new look and our expert team of designers and construction professionals are just the right group to make it happen.
Remodeling – Perhaps you'd like a better layout for your kitchen. Maybe you need more space, or maybe the pantry isn't in the right place, or the stove is too close to the bathroom. We can recast the room to make it more functional and visually appealing.
With your vision and budget, our master designer will work with you to create a plan for building your new kitchen. We can put in new floors, walls, cabinets, and countertops. On top of improving the kitchen's existing structure, we can make additions as well. It's your vision, and we're here to make it a reality.
Let us bring your dream kitchen to life – contact us today and we'll work directly with you on the best combination of kitchen renovations that complement your specific needs and budget.