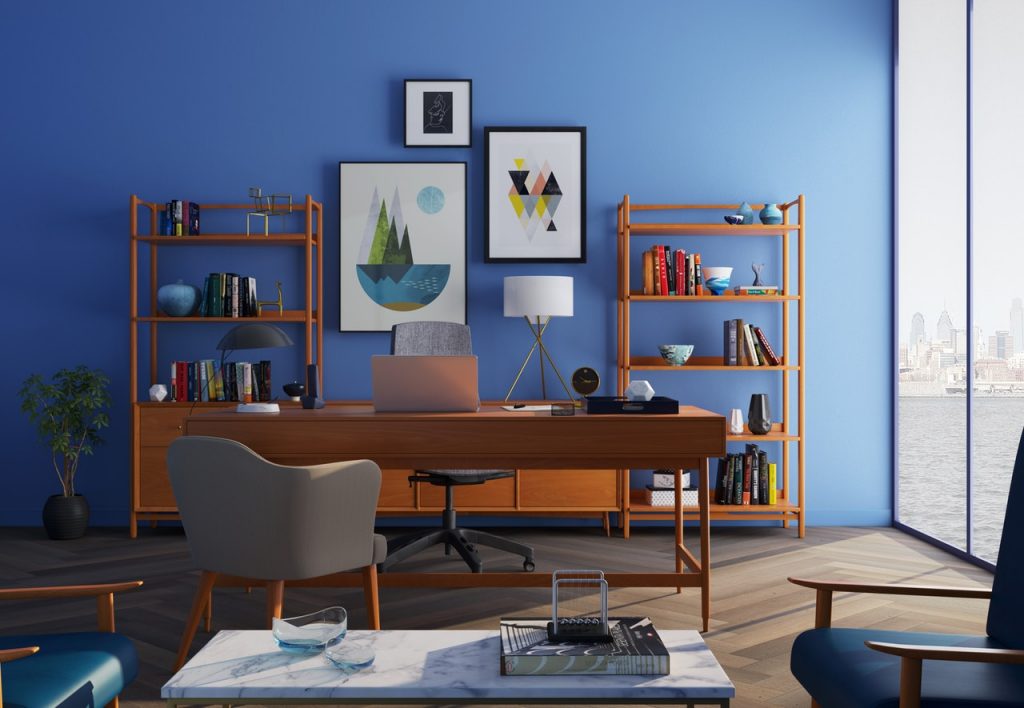 With more and more people working from home these days, designing and building functional, yet inviting home offices has become a necessary skill for general contractors.  Contrary to popular belief, you don't need a whole lot of extra space to install a home office that will allow you to get your work done.
Our experienced home office build out Mississauga & Oakville team can handle every part of your project, from the design, construction, clean-up and finishing touches. In fact, here are some of the main features you'll want to keep in mind when planning a home office build out.
Desk And Counterspace
One of the first things you should consider when planning your home office is your work space.  Although it depends on exactly what you'll use your office for, it's very likely you're going to need some sort of desk and/or counter space.  You can choose a desk straight out of the showroom or design and personalize something that suits your specific needs. If space is tight it might be preferable to build something into the existing area to maximize the room available.  If you go for this option you also have the benefit of matching your new work area with the surrounding environment. Remember this is probably where you'll spend the majority of your office time, so choose something that appeals to both your sense of utility and your aesthetic sentiments.
Lighting
Choosing a lighting system that allows you to do your work properly while still being comfortable on the eyes will play an important role in the set up of your home office.  If the existing lighting system is insufficient or just plain ugly, let us help you go through our range of lighting options to find one that suits your aesthetic and functional needs.  If a rewiring job needs to be done, we can help with that too!
Shelving And Storage
Keeping your workspace organized will contribute to keeping your entire business organized.  By investing in a good shelving and storage system, not only can your keep your paperwork coordinated, you can keep your desk clean and your work area clutter free.  A well designed and thought out shelving and storage system will provide a home for everything you use while matching the design of the rest of the office. Get in touch to find out what kind of shelving and storage systems we can put together to make your home office environment productive and inviting.
Home Office Build Outs
Our team have plenty of experience working with all types of spaces and needs when it comes to home office design and build outs.  Get in touch to find out how we can help you realize the perfect home office.
To talk about your home office build out idea, contact us today.